Greetings, Friends!

Our Two Stores in Black Sand Beach are doing Quite Well, we should report, with--and, Well we Know, this will Shock Many of our Faithful Readers--actual Sales.

This can Only be Seen as a Good Thing, for it Encourages Us to Create and Diversify.




(The foyer of the new Autogenic Alchemy building in Black Sands.)

Autogenic Alchemy has new items for the holidays, and, as of today, so does Lady Disdain.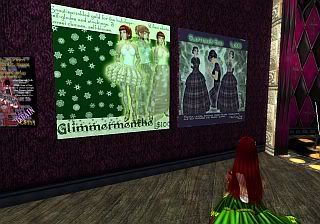 (Iinside the small Witch House.)

There will be More to Come! I am Planning at least Three new Dresses before December 25th, and I Plan a small Line of Winter Wear as 2010 Emerges from the Darkness.

In the Meantime, my items can be Found on meta-LIFE, and (my Personal Preference) Apez (though Apez is Somewhat more Tricky; I would suggest Searching by my Given Name), for Shopping when One is Far from the Grid.

Do keep an Eye on our New Stores; we have Great Plans!