Some Anniversaries are Celebrated with Great Fanfare, and much Merriment; some are Celebrated in Quieter fashion, away from the Lights and the Splendor. I suppose our Third year of operation was Celebrated via the latter.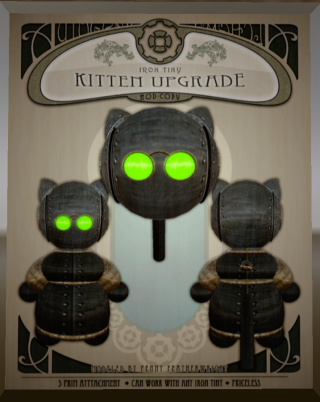 But Never Let it Be Said that we Cannot Commemorate our Anniversary; I am Finishing Two new Frocks, that should be Available in Lady Disdain tomorrow. And Creator Allen...well, He has Finally Released the Kitten Upgrade!

What is the Kitten Upgrade, you ask? A Question very Easily Answered: Designed with Iron Tinies in mind, this Hand-hammered, Tintable set of Uniquely Flexible metal Tail and Pointed metal Ears will program your Tiny to Meow.

Well, not Literally, of course; That, we leave to You.




This Remains One of only Two Images currently, of the Cocoa Nibs frock. I'm Building as I go, and each skirt Changes, but this one I'm rather Proud of; it features a Sculpted self-patterned Bow above the Bustle, and is very Reminiscent of Hot Chocolate, warm in Cold Hands.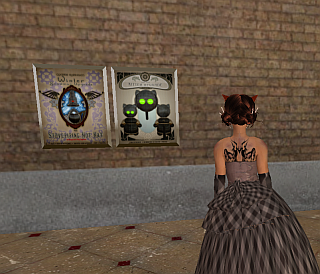 It comes with my now Traditional multiple Layers, including Leggings, Stockings, Blouse & Gloves, Corsets and Skirt, most on Multiple Layers. I believe I shall Emplace these two, when they are Released, under the Priceless system, as well.

Please, feel Free to Drop By the Black Sands Beach location of Autogenic Alchemy; the Kitten Upgrade for the Iron Tinies is on the Priceless Wall as of Now.

And Huzzah, for Three years on the Grid for Autogenic Alchemy!